Ranieri & Co.
Advertising on Podcasts Vs Social Media - What you Need to Know
Branded campaigns on social media platforms and podcasts - how can you utilise these channels in your media strategy? Do they work better together or separately? How do audiences respond to ads on each channel? Do the people on TikTok also listen to podcasts? Read on to find out how best to utilise each approach to ensure the best results for your brand.
Can podcasts be considered "social media"?
Social media can be defined in many ways - it's a community, it's a broadcast channel, it's news, it's a content stream. Podcasts are sometimes lumped into the "social media '' category as they are so different to media like TV and OOH and a new, digital channel. However, as they are not a 2 way channel, they should not be classified as "social media" (although apps like Clubhouse could potentially make the format more interactive in the future). Podcasts are an audio format and social media is a visual and audio format (mainly visual).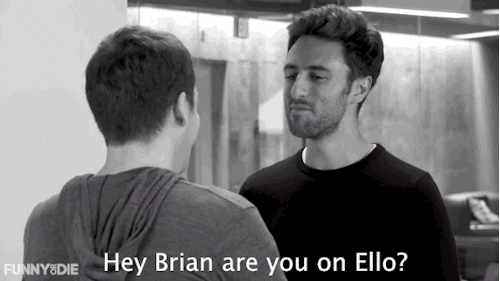 Current social media landscape
Australia has a population of 25.6m and over 79% are social media users (We Are Social). The main social channels currently have released the following usage stats in Australia:
Facebook: 16 million active users per month (64% of the population)

YouTube: 14m

LinkedIn: 11m

Instagram: 10m

TikTok: 2.5m
Podcasts usage is said to be around 5.6 million people per year in this country (The Infinite Dial 2021.)
Looking at demographics, Facebook's biggest skew is 25-34 year olds. They also have over 1.9 million users that are over 65. (Genroe) 77% of YouTube users are 15-to-25 and 80% of U.S. parents with a child age 11 or younger say their child watches videos on YouTube (HubSpot). TikTok owns the youth market, with its biggest user group aged 13-24. Podcasts however, over-index in the 24-54 year old category. With any audience target group, hitting your key consumers on multiple formats will increase the resonance of your campaign.
Facebook and YouTube may be leading in their potential audience size, but when we start to look at the time spent on the platforms and audience split, things start to get really interesting. A recent report, The State of Mobile 2021, has revealed that TikTok users are highly engaged, spending an average of 16.8 hours on the platform every month. This beats YouTube, which boasts 14.9 hours per month. Facebook reports 18.2 hours of use per month, Instagram 8.1 hours and LinkedIn 17 minutes.
Comparing this usage to podcast consumption, The Infinite Dial 2021 has revealed that the Australian podcast listener consumes an average of five podcasts per week, which can add up to 20 hours per month. Looking at an American report, (which tends to be indicative of how the worldwide trend will follow), 25% of Americans who listened to podcasts in the last week listened to an average of 6 hours 39 minutes' worth per week, adding up to over 25 hours per month.
(Source: App Annie: The Evolution of Social Media 2021)
Furthermore, it is worth noting that social media usage is disjointed. The average Facebook user accesses the app 13 times a day. The average session is around 4 minutes. Insta, Twitter and Snapchat hold their audience's attention for even shorter sprints. Users often hop between tasks and social scrolling - most commonly messaging apps such as WhatsApp. This means that a short, sharp attention grabbing ad is essential. When your campaign message is easy to communicate and bold (for example, a sale), social media can be a great tool to inspire action. For example, 40% of Twitter users' purchases are influenced by Tweets (Ad Espresso).
Podcasts however, are immersive and screen-less, meaning that the user tunes in for most or all of the episode, which are often around 40 minutes. The majority of people (88%) actively reduce distractions before they start listening to a podcast (Ad News). This focused engagement can mean enhanced memory encoding of ads. A Spotify study found that 81% of listeners have taken action as a result of listening to audio ads during a podcast.
Ad formats
Whilst social offers stills, links and video formats with optional shopping features built into many channels such as Instagram, podcasts concentrate on audio ads, relying on the listener to then search and find the product, with no click through options.
Podcasts offer "host-read" ads featuring the presenter of the show reading out the promotion in their own words, or a pre-recorded ad can be inserted into the show pre, mid or post-roll.
The average CTR for social media ads in 2020 is 1.3% (Sprout Social.) Despite the ease of a click-through ad on social, podcast ads are the most recalled type of ad – with 86% of respondents in the Super Listeners 2021 report saying they remember seeing or hearing an ad.
Trust
Why are podcasts getting such impressive results? Attention is a big factor, but so is trust, which has a big impact on inspiring audience response. GWI reported that whilst social media usage is high, it can have a negative impact on mental health, with 19% of Gen Z consumers claiming that social media causes them anxiety. A study by Mindshare's NeuroLab found that trust for the advertised brands went down after the exposure to a video ad on social media and up when the brands featured on podcasts. "Given the personal, emotional experience of podcast listening that we saw in our data, it wouldn't be surprising if podcast hosts became the next major influencers," said Arafel Buzan, co-lead of the study.
Popularity
Facebook has reported that it has over 10 million active advertisers with more and more brands creating content for social channels on a regular basis. Australian brands spent a total of AUD$2.38 billion on social media advertising in 2019 (We Are Social). Comparatively, the Australian podcast industry is young and underutilised, with the SMI (Standard Media Index) reporting a spend of around $12 million in 2019. The largest worldwide market for podcast ads, the US, is reporting a spend of around $1 billion on podcast ads this year. (Ad News). Impressive growth numbers, but miles behind social media investments, indicates podcasting has the opportunity to make those dollars go further, with less competition on the landscape as an extra sweetener to the deal.
With over 79% of Australians using social media, there is no doubt that brands can create some impressive content that resonates, especially capitalising on reactive trends and clever influencer content integration. Building your brand presence on the right social channel, coupled with the immersive, trust-rich environment of a podcast can enhance and strengthen your media strategy, with the two environments offering unique features to compliment each other. To find out how to ramp up your podcast approach, get in touch with us today.